Best Things to Do in Bali
An incomplete Guide to Touring Bali
Indonesia awaits with an endless list of places and experiences to explore, hence the "incomplete list". You could spend your entire life traveling Indonesia only to scratch the surface of its beauty and history. Whether planning a liveaboard trip, staying at a resort or backpacking across Indonesia we've compiled a list of our favorite spots we hope you will visit.
Bali is one of the top tourist destinations in the world with good reason. Culture, cuisine, nature and spirituality draw in tourists and have them never wanting to leave. Here is a list of a few of our favorite spots to visit. Take a moment to chat with your driver or the staff at your hotel. They may just provide an off the beaten path excursion we've yet to discover. Boarding a liveaboard in Indonesia almost always requires a stopover in Jakarta or Bali. If you're looking to book a liveaboard to Komodo, Bali is only a 90-minute flight from Labuan Bajo. This makes it a perfect spot to spend a few days beforehand acclimating to the time change. While this list of things is primarily focused on topside activities checkout our other blog on diving around Bali.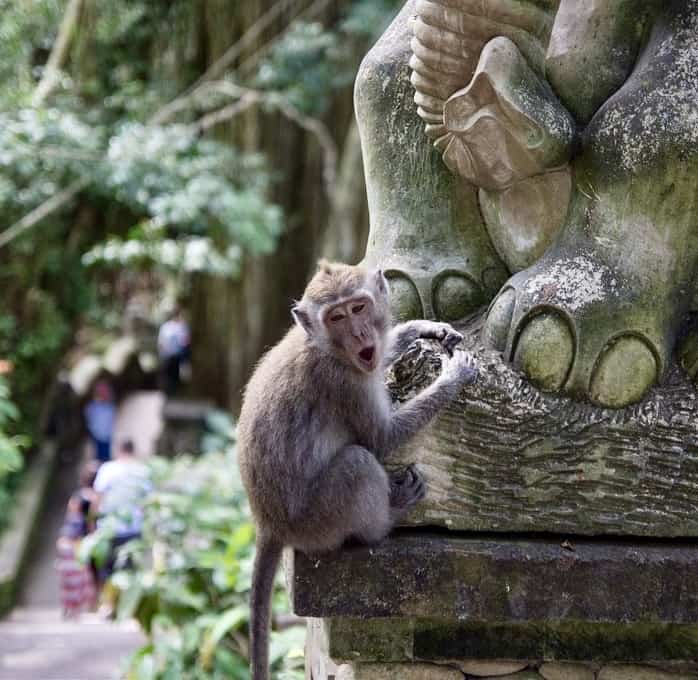 Enjoy the sunrise on the summit of Mount Batur on a full-day small-group trek. Climb over black sand and lava-formed hills while exploring the UNESCO-recognized crater, hike back to the base of Mount Batur, and pause to see a Balinese coffee plantation on the return trip to your hotel.
"The Island of a Thousand Temples"
No trip to Bali would be complete without a visit to a temple. Balinese and Hindu temples can be found all across the island. Uluwatu, Ulun Danu Beratan and Tanah Lot Temple are probably the most famous. These can be visited solo or with a guide. If you find a good driver at the start of your trip you can often negotiate rates for the rest of your trip. 
Bali is a magical island full of hidden waterfalls, serene temples and exhilarating excursions. Whether you are stopping over in Bali or devoting all your vacation time here we strongly encourage visiting some of the recommended locations. Want to share your recommendations? Contact us at [email protected] or tag us in your pictures @IndonesiaDiveLiveaboards.